Recommended Vendors
Agisent Technologies, Inc.
Contact Person: David Lutfy
Address: 217 Big Springs Avenue, Tullahoma, TN 37388
Phone: 931-571-8880
Email: dlutfy@agisent.com
Website: www.agisent.com 
Industry: Public Safety Software
Product Description: Law Enforcement Records Management System

All Traffic Solutions 
Contact Person: JP Giles
Address: 12950 Worldgate Drive, Suite 310, Herndon, VA. 20170
Phone: 571-549-3761
Email: jpgiles@alltrafficsolutions.com
Website: www.alltrafficsolutions.com
Industry: Traffic Safety
Product Description: ATS provides cloud-based traffic management and safety solutions for real-life communities. With our TraffiCloud software and portable web-enabled traffic devices, agencies of all sizes and budgets can get real results in days. Leverage portable radar message displays, variable message boards and roadside counter classifiers to calm traffic, resolve complaints quickly and automate driver communications. Run quick speed studies and prioritize enforcement using ready-made reports with accurate real-time traffic data. Maximize efficiencies and stay within budget.

Armor Express
Contact Person: Chris Skelton
Address: PO Box 516, Central Lake, MI, 49622
Phone: 812-850.1664
Email: cskelton@armorexpress.com
Website: www.armorexpress.com
Industry: Body Armor
Product Description: Armor Express designs, manufactures, and markets a full line of NIJ and DoD certified ballistic and stab/spike resistant concealable and tactical body armor, K-9 armor, ballistic blankets, and accessories. It is our mission to saves lives by providing superior quality body armor with unparalleled protection, comfort, wearability, and service.
AutoNation Ford Memphis
Phone: 901-209-1259
Website: www.autonationfordmemphis.com

Axon
Contact Person: Allie Russo
Address: 17800 North 85th Street, Scottsdale, AZ, 85255
Phone: 480-648-6462
Email: arusso@axon.com
Website: www.axon.com
Industry: Technology
Product Description: Our network of people, devices and software super-powers your agency's ability to accelerate justice and help your communities. We create technologies and services that enable you to capture truth and protect life.

Blauer Manufacturing
Contact Person: Andy Boyd
Address: 6820 Pecanhill Drive, Bartlett, TN 38135
Phone: 901-383-0244
Email: aboyd@blauer.com
Website: www.blauer.com
Industry: Law Enforcement Uniforms/Outerwear
Product Description: Blauer sets the standard for LE uniforms and Outerwear 

Brite Computers
Contact Person: Austin Ausenbaugh
Address: 7647 Main Street Fishers, Victor, NY, 14564
Phone: 931-436-1144
Email: austin@britecomputers.com
Website: www.britecomputers.com
Industry: Technology
Product Description: Focused on Law Enforcement since 1999, Brite provides technology via two focus areas: Mobile Technology and Intelligence. Mobile Technology solves in-vehicle issues of officer safety, ergonomics, technology footprint and total budget spend - Rugged Tablets, Laptops, E-Ticketing, Communications, LPR and Video (ICV/BWC), Security. Brite's Intelligence Center helps generate leads through innovative investigative platforms and enables improved incident response through real-time situational awareness - LPR, Facial recognition, Video Analytics, Real-Time Visual Operations.
 

Carfax for Police
Contact Person: Matthew Simpson
Address: 15 Crestwood Avenue, Linwood, NJ, 08221
Phone: 610-858-7304
Email: matthewsimpson@carfax.com
Website: www.carfaxforpolice.com
Industry: Law Enforcement
Product Description: No cost services for law enforcement from selling crash reports to investigative tools like partial plate.
CMS Uniforms and Equipment
Contact Person: Steve Roate
Address: 1031 Murfreesboro Pike, Nashville, TN 37217
Phone: 615-726-0009
Email: steve_roate@cmsuniforms.com
Website: www.cmsuniforms.com
Industry: Clothing and Equipment

Columbia Chrysler Dodge Jeep Ram Fiat
Contact Person: Rodney King
Address: 106 South James Campbell Blvd, Columbia, TN 38401
Phone: 615-631-1248
Email: rking@cdjrcolumbia.com
Website: www.chryslerdodgejeepramofcolumbia.net
Industry: Automotive
Product Description: Statewide Contract Vendor for Chrysler Dodge Jeep Ram products

Courtware Solutions
Contact Person: Derrick Parker
Address: 5917 Edenfield Drive, Suite 110, Acworth, GA, 30101
Phone: 423-718-28961
Email: derrick.parker@courtware.net
Website: www.courtware.com
Industry: RMS and e-Ticketing Software
Product Description: We handle all Record Management needs like Incident reporting, property room management, stats and reports for your department, equipment inventory, fleet management. We also offer a mobility package for E-ticketing, Mobile offense reports, daily activity logs, tasks, master name lookups, data sharing, etc.

DataDriven
Contact Person: Stan Harding
Address: 7953 Stage Hill Blvd, Suite 108, Memphis, TN 38133
Phone: 901-257-3282
Email: stan@datadriven.com
Website: www.datadriven.com
Industry: Law Enforcement Software
Product Description: DataDriven provides Watson Field Reporting Suite and Watson RSM, available as an onsite server/database or in the cloud.  Report validation, including TIBRS and TITAN, are performed during entry.  The full product is available on Windows, Tablets, and Smartphones.

Det Distributing
Contact Person: Fred Dettwiller
Address: 301 Great Circle Road, Nashville, TN 37228
Phone: 615-313-4602
Email: gfd@detdist.com
Industry: Wholesale Beverage Products

Elbeco
Contact Person: Jim Weber
Address: 4418 Pottsville Pike, Reading, PA 19605
Phone: 636-399-8777
Email: jweber@elbeco.com
Website: www.elbeco.com
Industry: Uniform Manufacturer
Product Description: Uniform Shirts & Pants, Polos, Jackets, Vest Carriers & Undervest Shirts, Base Layers, Blouse coats
First Tactical
Contact Person: John Crist
Address: 4300 Spyres Way, Modesto, CA 95356
Phone: 209-602-6584
Email: jcrist@firsttactical.com
Website: www.firsttactical.com
Industry: Supplier
Product Description: First Tactical makes functional gear created for professionals. Guided by the principles of innovation and reliability, First Tactical works first–hand with real–world users to create durable products that meet the needs of public safety.

Flock Safety
Contact Person: Jake Laughlin
Address: 1170 Howell Mill Road, Suite 210, Atlanta, GA 30318
Phone: 404-996-1905
Email: jake@flocksafety.com
Website: www.flocksafety.com
Industry: LPR Cameras
Product Description: Flock Safety builds the only infrastructure-free LPR camera that any community can afford.

Ford of Murfreesboro
Contact Person: John Hamby
Address: 1550 NW Broad Street, Murfreesboro, TN 37129
Phone: 615-893-4121
Email: jhamby@fordofmurfreesboro.com
Website: www.fordofmurfreesboro.com
Industry: Automotive
Product Description: Government vehicle sales from Police Interceptors to Trucks of all types.
Galls
Contact Person: Randy Boutwell
Address: 1340 Russell Cave Road, Lexington, KY 40505
Phone: 731-438-5890
Email: boutwell-randy@galls.com
Website: www.galls.com
Industry: Public Safety Supply
GT Distributors
Contact Person: Jeff Poe
Address: 100 McFarland Avenue, Rossville, GA 30741
Phone: 615-516-5964
Email: jeff.poe@gtdist.com
Website: www.gtdist.com
Industry: Policy Supply
Product Description: Glock LE Distributor, all Safariland products, LE rifles and shotguns, Streamlight, 511, First Tactical, Blackhawk, LE vehicle equipment sales, and numerous other products.

Gulf States Distributors
Contact Person: Tommy Trammell
Address: 6000 East Shirley Lane, Montgomery, AL 36117
Phone: 334-271-2010
Email: tommy@gulfstatesdist.com
Website: www.gulfstatesdist.com
Industry: Policy Supply
Product Description: Full Line Police Supply Company. Current State of Tennessee ammunition contract holder for Federal, Speer and Hornady ammunition. 

Hometown Publishing & Promotions
Contact Person: Joe Dueitt
Address: 185 Old Depot Road, Monroe, LA 71203
Phone: 318-509-9113
Email: joe@hometownpublishinginc.com
Website: www.hometownpublishinginc.com
Industry: Calendars & Promotional Products
Product Description: Since 2009, Hometown Publishing has produced top quality poster and planner calendars for public safety agencies across the south. Additionally, our promo product division provides hundreds of custom public relations and promotional items.

Horace Small
Contact Person: Aimee Say
Address: 565 Marriott Drive, Nashville, TN 37214
Phone: 615-565-5000
Email: aimee_say@vfc.com
Website: www.horacesmall.com
Industry: Uniforms
Keep Tennessee Beautiful
Phone: 888-862-5326
Website: www.keeptennesseebeautiful.org
L.A.W. Publications
Phone: 800-527-0156
Website: www.lawpublications.net

Lexipol
Contact Person: John Rychlak
Phone: 610-842-6156
Email: jrychlak@lexipol.com
Website: www.lexipol.com
Industry: Policy Manuals, Online Training and Grant Writing Services
Product Description: Lexipol is the leading content, policy and training platform for public safety and local government, serving nearly 2 million professionals in 8,100 agencies and municipalities across the United States.  Through policies, online training courses, grant assistance and a network of digital media communities that provide news and analysis, we enable first responders and leaders to better protect their communities and reduce physical, financial and political risk.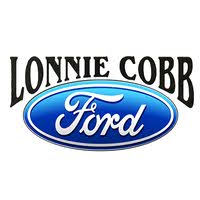 Lonnie Cobb Ford
Contact Person: Steven Blackstock
Address: 1618 US Hwy 45 N, Henderson, TN 38340
Phone: 731-989-2121
Email: lcag.fleet@gmail.com
Website: www.lonniecobbford.com
Industry: Ford dealer
Product Description: State Contract holder for Ford vehicles
Midsouth Solutions
Phone: 901-373-8597
Website: www.midsouthsolutions.net
Motorola Solutions
Contact Person: Randy Johnson
Address: 341 Cool Springs Blvd, Suite 300, Franklin, TN 37067
Phone: 615-477-6121
Email: randy.johnson@motorolasolutions.com 
Website: www.motorolasolutions.com
Industry: Electronics and Software
Product Description: Two Way Radio and Systems. Public Safety Software, CAD, 911, analytics

National Police Credit Union
Contact Person: Rob Windoffer
Address: 1407 West Washington Boulevard, Chicago, IL 60607
Phone: 844-267-7283
Email: rwindoffer@nationalpolicecu.org
Website: www.nationalpolicecu.com
Industry: Financial Institution
Product Description: Credit Union offering full financial services including checking,savings,auto loans, personal loans, student loans,credit cards and mortgages. NPCU works exclusively with law enforcement agencies nationwide including the National FOP.

Off Duty Management
Contact Person: Jeff Martin
Address: 1908 Avenue D, A100, Katy, TX 77493
Phone: 877-636-8300
Email: jmartin@offdutymanagement.com
Website: www.offdutymanagement.com
Industry: Management/Software/Staffing
Product Description: Off Duty Management solutions for Law Law Enforcement Agencies and the agency's off-duty employers including Software, apps, operations managers, payroll, and insurance (Liability/WCI).

On Duty Depot
Contact Person: John Bradley
Address: 5201 Hickory Hollow Pkwy, Antioch, TN 37013
Phone: 615-255-7191
Email: jbradley@ondutydepot.com 
Website: www.ondutydepot.com
Industry: Police Up Fitting and Equipment
Product Description: We sell police vehicle equipment and upfit any type vehicle, MPH and Kustom Signal products.

Panasonic
Contact Person: Aiden Clifford
Address: 8092 Chinkapin Court, Ooltewah, TN 37363
Phone: 205-937-6364
Email: aidan.clifford@us.panasonic.com
Website: www.na.panasonic.com/us/computers-tablets-handhelds
Industry: Mobile Technology Solutions
Product Description: Panasonic is the global leader in ruggedized mobile technology solutions. Our industry leading Laptops, Tablets, 2-in-1's and handhelds provide the most diverse and dynamic line up of products available. Coupled with best in class third party accessories, software and services we provide turn key mobile data solutions for our law enforcement partners. 

PowerDMS
Contact Person: Casey Jones
Address: 101 South Garland Avenue, Suite 300, Orlando, FL 32801
Phone: 407-992-6050
Email: casey.jones@powerdms.com
Website: www.powerdms.com
Industry: Software
Product Description: PowerDMS is web-based software that ensures officers are protecting themselves, their community, and their agency's reputation by electronically delivering and tracking the policies and training they need to do their jobs. PowerDMS guarantees officers receive and understand this critical content, so supervisors can hold them accountable for their performance in the field and quickly prove compliance in the wake of an incident. The majority of its more than 2,600 customers are law enforcement agencies across the U.S.

Redflex Group
Contact Person: Rick Willing
Address: 5651West Talavi Boulevard, Suite 200, Glendale, AZ 85306
Phone: 630-453-1209
Email: rwilling@redflex.com
Website: www.redflex.com
Industry: Photo enforcement and traffic management solutions
Product Description: Redflex is an innovative technology company, designing and creating solutions for a world on the move. How do we do this? We develop leading-edge solutions that can:
Make cities smarter
Keep people moving
Make life easier
Make life safer
Make life greener
We work to our values

SoundOff Signal
Contact Person: Tom Grubba
Address: 3900 Central Parkway, Hudsonville, MI 49426
Phone: 616-889-7697
Email: tgrubba@soundoffsignal.com
Website: www.soundoffsignal.com
Industry: Emergency Lighting Manufacture
Product Description: Michigan based manufacturer of LED lighting, vehicle and electronic warning products. As an Employee Owned Company, we live out our core values with Innovation, customer service and technical support. We take pride in our industry leading lead times-we custom build every light and lightbar with a typical 3-day turnaround on anything other than a rooftop lightbar; lightbars are usually built in 3 weeks. We do not leave you waiting for us or for our products.

Southern Software
Contact Person: Steve Libera
Address: 150 Perry Drive, Southern Pines, NC 28387
Phone: 910-695-0005
Email: slibera@southernsoftware.com
Website: www.southernsoftware.com
Industry: Public Safety Software
Product Description: An employee owned company in business since 1988 providing cutting edge Dispatch, Mapping, RMS/JMS and Mobile Computing software solutions.  Our commitment is to provide excellent customer support and long term consistency of ownership.  Our solutions for PSAP's, Sheriff's, Police, Detention, Campus and Security are user friendly and relevant to today's standards.

Symbol Arts
Contact Person: Chris Shupe
Address: 6083 South 1550 East, Ogden, UT 84405
Phone: 801-475-6000
Email: chris@symbolarts.com
Website: www.symbolarts.com
Industry: Badges and Coins
Product Description: Jewelry quality badges, challenge coins, lapel pins, patches, awards, and apparel. 

T-Mobile
Contact Person: Matt Beagle
Address: 4751 Browns Mill Road, Lascassas, TN 37085
Phone: 615-525-0991
Email: matthew.beagle@t-mobile.com
Website: www.t-mobile.com
Industry: Telecom
Product Description: T-Mobile offers the largest and fastest LTE network in America.  Contact us for special first responder plans that never throttle.
 

Truckers Lighthouse
Contact Person: Andy Stoll
Address: 201 Crutchfield Avenue, Nashville, TN 37210
Phone: 615-255-5868
Email: andy@truckerslighthouse.com
Website: www.truckerslighthouse.com
Industry: Vehicle Emergency Lighting and Equipment
Product Description: Truckers Lighthouse is one of the largest distributors and Installers Vehicle Emergency Lighting and Equipment.  

Tyler Technologies
Contact Person: Debbie Trainor
Address: 5101 Tennyson Parkway, Plano, TX 75024
Phone: 972-713-3770
Email: info@tylertech.com
Website: www.tylertech.com
Industry: Public Safety Software
Product Description: In today's digital world it is more important than ever that public safety data and information be shared among departments, between agencies and across jurisdictions.  From initial dispatch through final disposition, Tyler Technologies leads the way in integrated public safety and criminal justice solutions. Only Tyler has the resources, domain expertise and passion to focus on the needs of public safety agencies and provide best-of-breed products like New World™, Brazos™, and Incode™. 
UT-Law Enforcement Innovation Center
Contact Person: Misty Bean
Address: 1201 Oak Ridge Turnpike, Suite 101, Oak Ridge, TN 37830
Phone: 865-946-3201
Email: leic@tennessee.edu
Website: www.leic.tennessee.edu
Industry: Law Enforcement Training
 

Verizon Wireless
Contact Person: Alex Andraca
Address: 9005 Overlook Blvd, Fl 2, Brentwood, TN 37027
Phone: 615-708-6846
Email: alejandro.andraca@verizonwireless.com
Website: www.verizon.com/business/solutions/public-safety/
Industry: Telecom
Product Description: Verizon has been a partner to Public Safety for many years. Even during the toughest times. With our networks and our actions, we have your back. The Verizon network gives you the access and control you need to complete your mission-critical assignments. WPS over VoLTE gives priority access to first responder voice calls, Private Network Traffic Management gives priority access to first responder data applications, and Preemption provides an added benefit to maintain connectivity when public safety needs it most.

Verra Mobility
Contact Person: David Mast
Address: 1150 N. Alma School Rd, Mesa, AZ 85201
Phone: 865-304-4956
Email: david.mast@verramobility.com
Website: www.verramobility.com
Industry: Traffic Safety
Product Description: Verra Mobility is committed to developing and using the latest in technology and data intelligence to help make transportation safer and easier. As a global company, Verra Mobility sits at the center of the mobility ecosystem – one that brings together vehicles, devices, information, and people to solve the most complex challenges faced by our customers and the constituencies they serve. Verra Mobility serves the world's largest commercial fleets and rental car companies to manage tolling transactions and violations for millions of vehicles. A leading provider of connected systems, Verra Mobility processes millions of transactions each year through connectivity with more than 50 individual tolling authorities and more than 400 issuing authorities. Verra Mobility also fosters the development of safe cities, partnering with law enforcement agencies, transportation departments and school districts across North America operating thousands of red-light, speed, bus lane and school bus stop arm safety cameras.

Virtual Academy
Contact Person: Ronnie Carnahan
Address: 317 South Lindell Street, Martin, TN 38237
Phone: 844-381-2134
Email: ronnie@virtualacademy.com
Website: www.virtualacademy.com
Industry: Training
Product Description: Virtual Academy is the place where quality training is accessible and affordable.  Our easy to use Training Management System (TMS) provides public safety professionals and government agencies the best training tools and support services that empower them to achieve more. 

Wanco, Inc.
Contact Person: Tim Paulino
Address: 5870 Tennyson Street, Arvada, CO 80003
Phone: 470-233-9831
Email: tim.paulino@wanco.com
Website: www.wanco.com
Industry: Manufacturer
Product Description: Manufacturer of Traffic Safety, Public Safety, Power & Light, and Surveillance trailer systems.